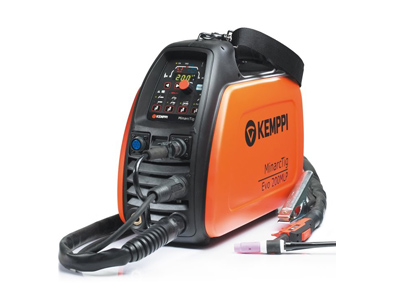 Accurate and refined HF ignition and the necessary control, power and work capacity to reliably complete a variety of professional welding tasks. Minarc Tig EVO is the ideal DC TIG welding solution for light industrial manufacturing, installation, repair and maintenance applications. The lightweight and compact size is a real bonus for welding professionals on the move.

The Powerful / PFC power source design combines useful performance advantages, including excellent energy efficiency and the ability to reliably perform on extra long power supply cables of more than 100 meters long.

Minarc Tig Evo models include large LED metering displays and feature a range of functions including pre and post gas time control ,slope current time controls and remote control options. MLP models are equipped with additional functions including Minilog control and semi –automatic arc pulse function . Minarc tig Evo is a dual –process machine that also provides quality MMA welding for a range of DC electrode types.
Highlights:
200A DC @25% duty cycle, 1-phase ,230V
Smooth welding quality
Refined arc ignition from 5A
Pre and post gas timer
Slope in/out timer
Torch switch latching
MLP and plus welding option
Remote current controls option
PFC technology for ultimate energy efficiency
Mains networks or generator use
---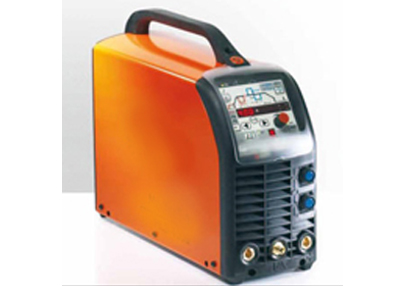 MasterTig MLS DC range has become an industry standard for many users, offering precise welding performance and lightweight, portable design. A popular choice for welding professionals options include 300 and 400 amp power sources with 30% duty cycle at maximum output current.

Choose from four control panel options, allowing you to select exactly the parameter control that's right for your welding application.

MTL control panel options contain basic and specialist functions required for quality DC TIG and MMA welding. Features can include : HF or contact ignition, pre-gas and post-gas control, torch switch latching 2T/4T, remote control and setup options, welding current upslope and downslope timer, MMA ignition pulse, MMA arc dynamics, pulse and synergic pulse TIG, spot timer, 4T log and memory channel function.
Highlights:
DC TIG and MMA power output
Compact size ensures effortless mobility
Excellent ignition quality, even with long TIG torches.
Quick pulse function increases welding speed and quality.
Suitable for mains or power generator use.
---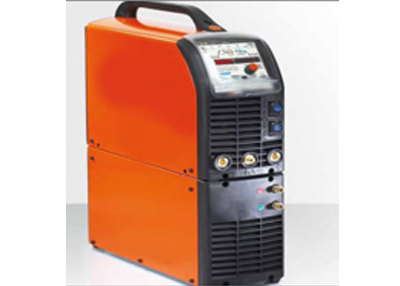 MasterTig MLS ACDC offers TIG Welding professionals the necessary control to meet their exacting needs. Whatever the application enjoy the performance. Model including 300A version with 3-phase 230/460V power supply.

MasterTig MLS ACDC is a precise aluminium welding specialist that suits all welded materials. Modular design allows you to build the package that best suits your needs.

The ACX control panels allowing fast adjustment of base parameters including pre and post gas time control, AC arc frequency and upslope and downslope control. ACX provides all necessary controls for DC, AC and MX TIG welding with either HF or contract ignition plus additional functions including MicroTack, memory channels and pulsed welding function
Highlights:
TIG and MMA process eg: DC-/DC+AC/MIX TIG
Power cost efficient, compact dimensions.
MasterCool option for High duty applications.
MicrTack for fast, low heat tack welding.