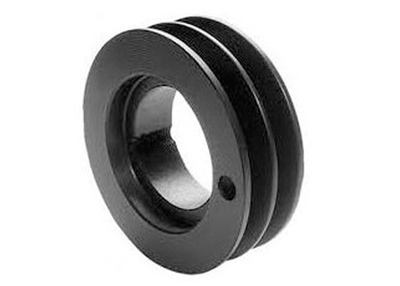 We supply V-belt pulleys in a variety of sizes.
Conforming DIN 2211/2217
Balanced in quality grades G16 or G 6.3.
FG 200 material
Available ex warehouse
from profil SPZ 63 x 1 groove
to profil SPC 1250 x 10 grooves
For circumferential speeds up to 40m/s
---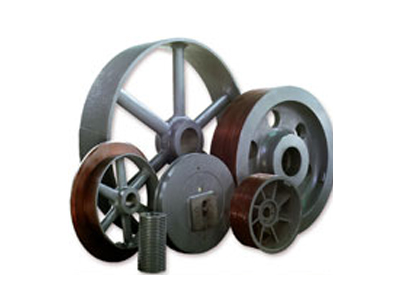 We produce without costs for pattern equipment V-belt pulleys to your individual specifications in all conventional profiles up to a diameter of 2,250 mm.

Selectively available in arm or floor design and individually adapted to suit your drive. Also available in a divided design.

Shaft and hub connections in all conventional designs such as cylindrical bore with or without key, preparation for couplings, clamping set and also taper bush connections.

Balanced in quality grades G16 or G 6.3. Primed or with special paint finish to suit your specifications.

Materials:
FG-200

We can, of course, also provide you with V-belt pulleys in other materials such as FG-200 for drives subjected to particular stress.
---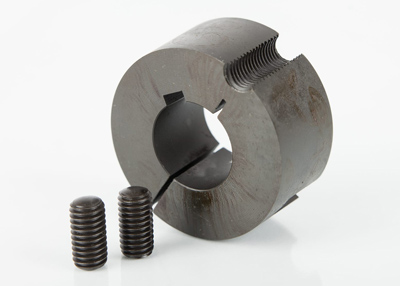 Different sizes.
Taper bushes 1008 to 5050
Bushes in sizes 1008 to 5050 with finished metric bore and keyway conforming to DIN 6885/1.
Available with finished bore in imperial dimensions or special sizes according to request.
Product range available ex warehouse
from bush no. 1008
to bush no. 5050

Buchs NO.

BUSH BORE
mm

Tightening Torque
Nm

1210

16

19
24
32

82
105
142
210

20

1610
1615

19
24
38
42

98
135
240
265

20

2012

24
38
42
48
50

165
310
340
400
420

30

2517

24
38
42
48
55
60

220
380
430
510
600
670

50

3020
3030

38
48
55
60
75

520
730
890
970
1300

90

3535
3525

42
60
75
90

1000
1580
2150
2600

115

4040
4030

48
60
75
100

1700
2300
3150
4400

170

4545
4535

55
75
100
110

2500
3900
5500
6300


190

5050
5040

75
100
125

3950
5650
7370

270

6050

100
125
150

8950
11900
14900

884

7060

125
150
175

15600
19400
23200

884