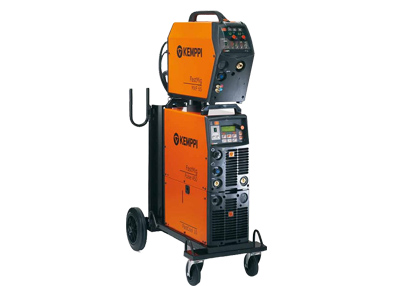 MIG Welding Machines puts you in control. We don't just mean in welding terms, although MIG Welding Machines is particularly impressive here. MIG Welding Machines sets new standards for customer choice. The software architecture allows standard or tailored packages to suit your specific welding environment, so the commercial benefits are yours. Whatever your welding mission, MIG Welding Machines will deliver the technical and commercial solution that's right for you. Build the pulsed MIG/MAG machine you need. Air or water cooled packages combine with innovative distance wire feeding and remote control options to deliver outstanding welding performance. Kemppi's wise software products offer additional choice and solutions that match welding business in the real world, so you can be sure to cover your welding requirements now and far into the future.

MIG Welding Machines offers a variety of welding software choices. Choose either the standard materials package work pack offering a basic selection of stainless steel and aluminum welding curves in 1.0 mm and 1.2 mm filler wire sizes, or material specific packages for aluminum, steel or stainless steel applications. Integrated package options are also available including wise fusion the Auto arc length regulation solution for improved weld quality and welding speed in all positions. MIG Welding Machines offers the ultimate flexibility, suiting customers with very specific project requirements. With MIG Welding Machines you can select your own welding software profile from the data store which is Kemppi's online web store. Should your needs change, you can easily upgrade your machine software profile as needed.
Features:
Clear, simple control panel
Power and arc length control, memory channels lock, safety isolation, inductance, gas test, wire inch 2T/4T, Irot start crater fill and MMA and match log options
DuraTorque 4x4 wire drive mechanism ensures consistent wire speed and quality welds
Three-core control cable makes distance cable sets lightweight and easy to maintain
Increase welding performance and gun consumable life with optional fast cool units
Wise solution products keep you ahead of the game
Why buy:
Basic 1-MIG pulsed double-pulsed and MIG/MAG processes high quality welding performance wise arc solution compatible Menu language choice
Power cost efficient
Security code lock
Applications
Shipyards and offshore
Metal fabrication workshops
Chemical and process industry
Automotive manufacture Production welding
---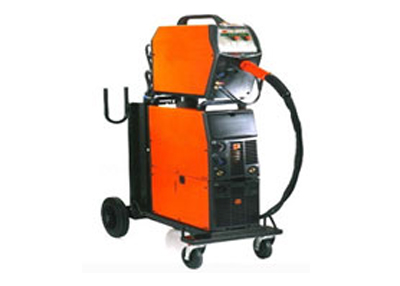 FastMig KMS MIG/MAG machines pack huge duty cycle performance into compact lean dimensions and weight, increasing productivity and work site mobility. Precise arc performance suits environments where quality matters and 10% more power efficiency over conventional designs will please every user.

Power efficient KMS models combine with three MXF wire feed units suiting different work site conditions and 200mm and 300mm wire spools A choice of basic or synergic control panels offer large, clear meter displays and logical, useful functions that make welding easy in any situation. Synergic SFW controls panels simplify weld process control including selections for Fe, St/St, Al, CuSi, CuA\8 filler wires in a range of diameters.
Highlights:
Precise electronic control.
Quality welding performance.
Practical, modular design.
Low energy consumption.
Distance wire feeding options.
Practical and versatile functions.