---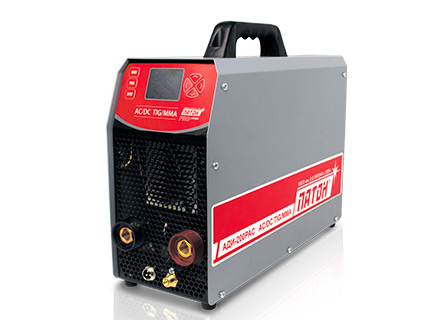 The tungsten arc inert gas welding (TIG) is a unique combination of two other types of welding—gas and electric ones. From the first type of welding, the tungsten arc inert gas welding inherited the arc, melting the workpiece, from the second one—the principle of operation, i.e. argon gas application. Thus, the "heart" of welding is still the electrode, but argon is blowing around it. The success of this method is in the property of argon—it does not react with air, displacing it from the arc zone.
Advantages
---
---
---
---
---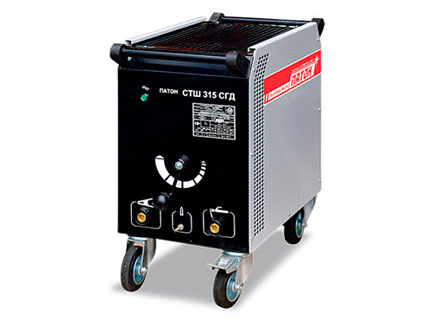 The professional welding transformers STSH with a built-in arcing stabilization module are characterized by a wide welding current control range.The welding transformers are designed for manual arc welding of carbon steels and aluminium alloys. The transformers are extensively used in performing welding works in severe operation conditions at industrial enterprises, agricultural enterprises, construction sites, motor transport enterprises, and public utilities.
Advantages
---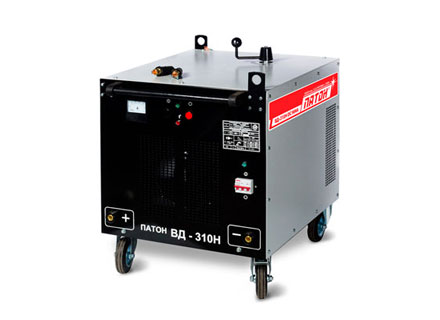 The rectifier-type welding units are characterized by smooth welding current control, welding process stability, formation of high-quality welding joints with insignificant spillage of filler metal, easy arc starting, and forced cooling. These rectifier-type welding units are used for manual arc welding, metal arc cutting, and welding deposition when performing welding works for manufacturing metallic structures and equipment parts, including welding works in severe operating conditions at metallurgic plants, metal mining industry enterprises, chemical enterprises, construction sites, oil pipelines, gas pipelines, and other objects.
Advantages
---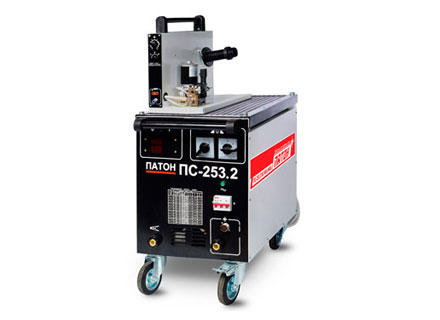 The one-body and two-body semi-automatic welding units PS are designed as welding units with stepwise welding voltage control. The welding current control ranges are 50 ... 250 A and 50 ... 315 A. The welding units are rated for 380 V three-phase power supply. The solid welding wire diameter ranges are 0.8 ... 1.4 mm and 0.8 ... 1.6 mm.
Advantages
---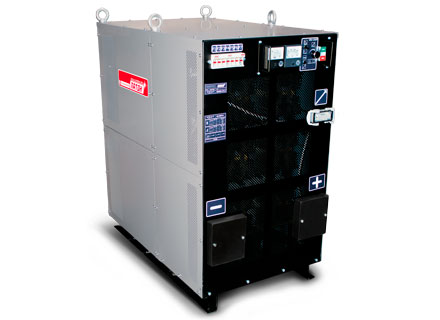 The VDM-6303P multioperator rectifier welding unit is designed for furnishing the welding points of the manual arc welding with coated electrodes of the carbon and alloy steels products using the direct current. The rectifier can be also used in steady-state conditions completed with the RB – 302, RB-306 ballast resistors.
Advantages
---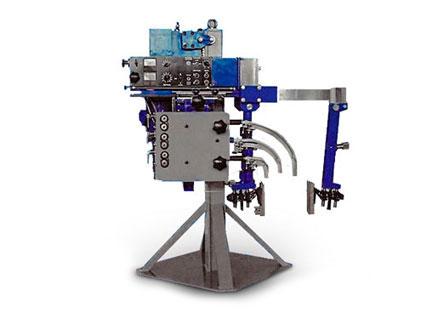 Universal rail welding device А 535 is designed for one-pass electroslag welding of steels with thickness to 450 mm. The device allows realizing of welding of vertical and girthing end joints, corner connections and T-sections. А 535 is delivered in version intended for welding of vertical end joints of steels with thickness from 50 mm to 450 mm.The device operates as a unit with welding transformer TSHS 1000-3(А 434).
Advantages